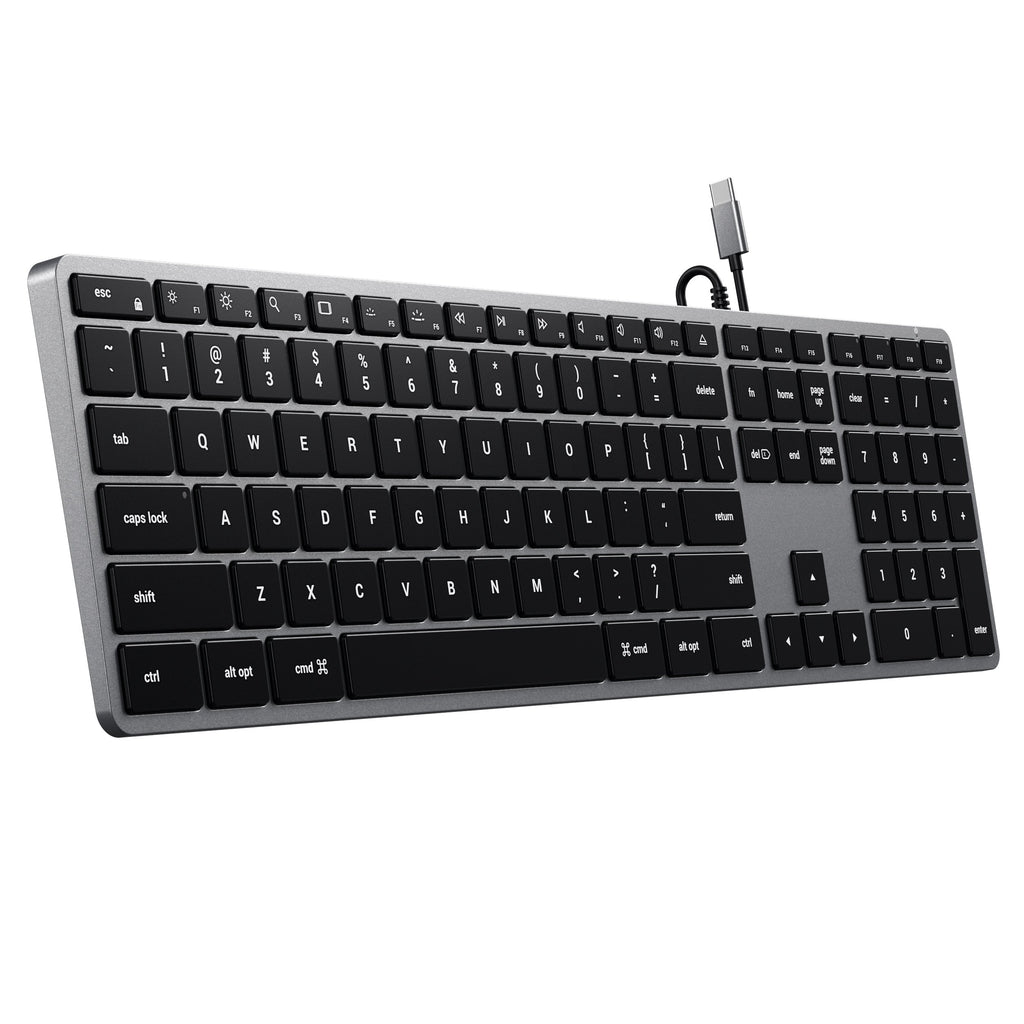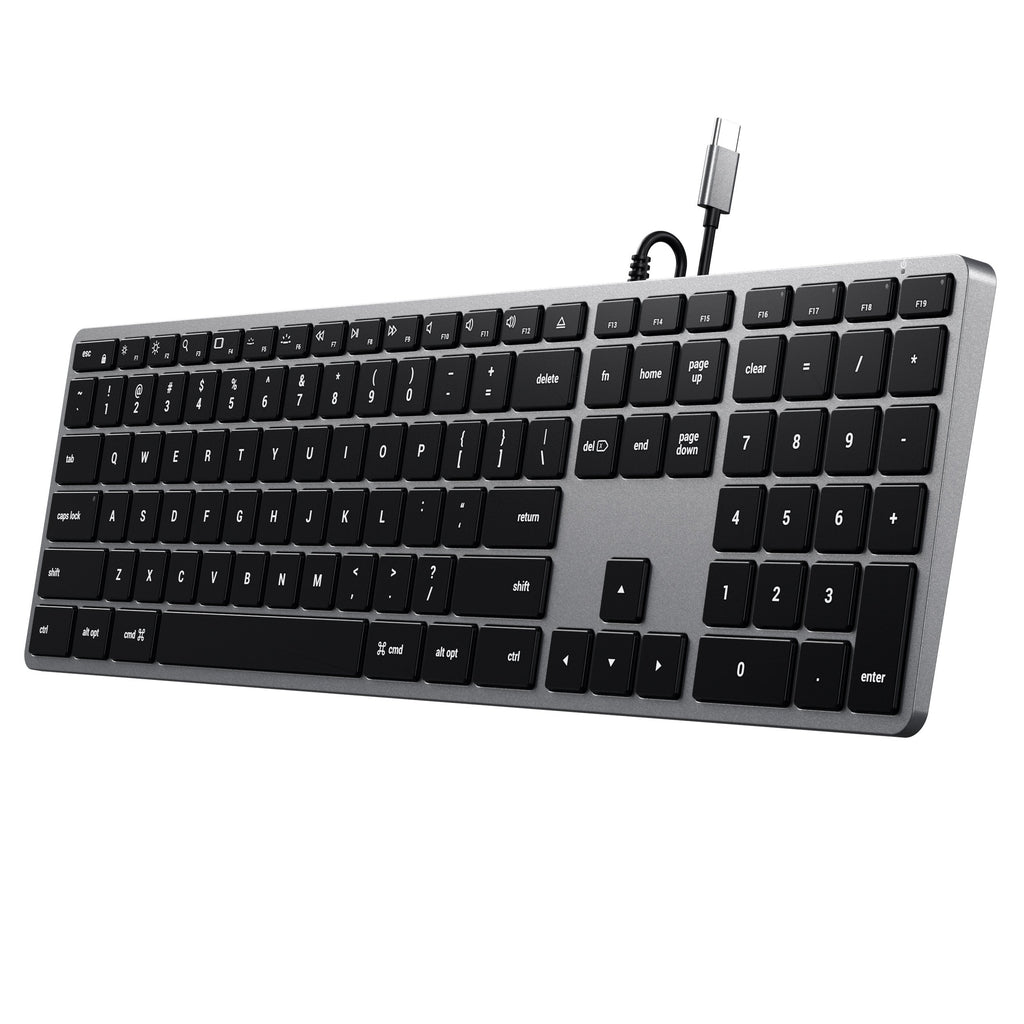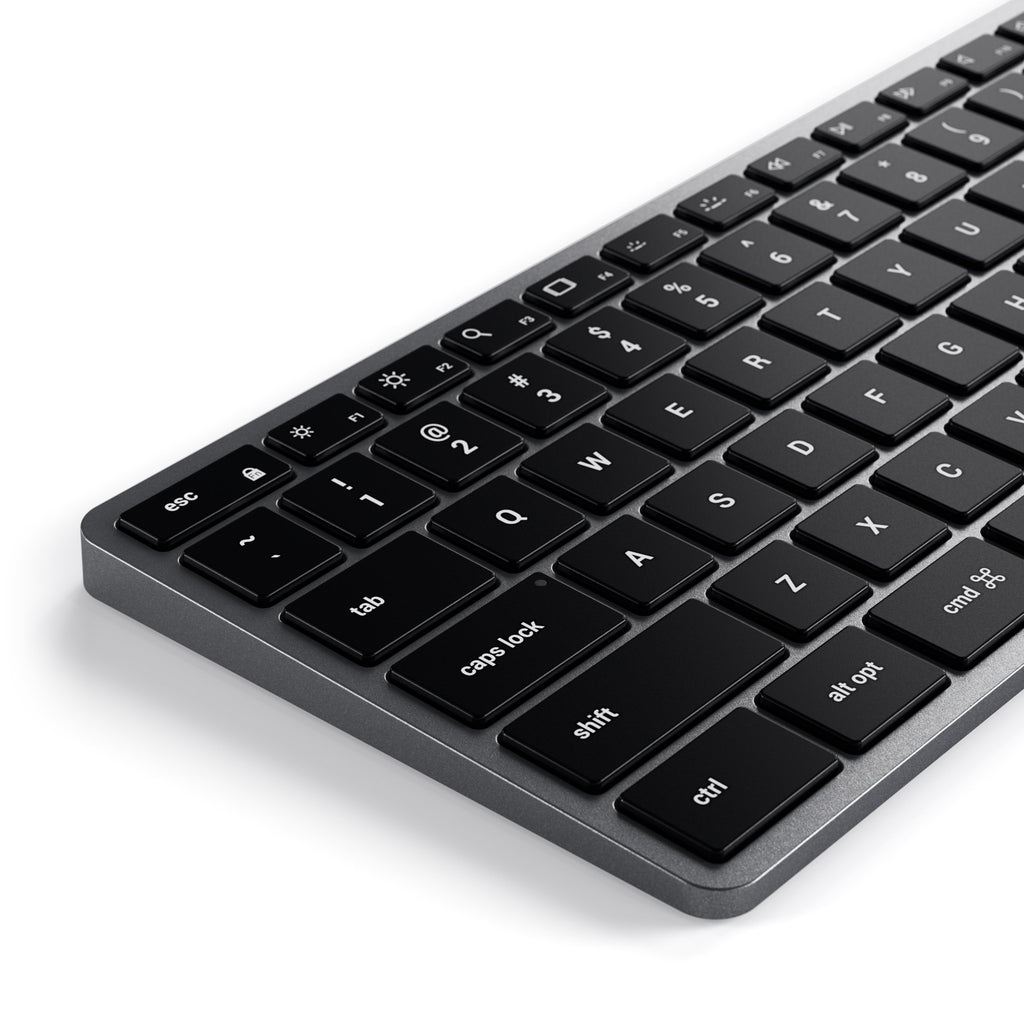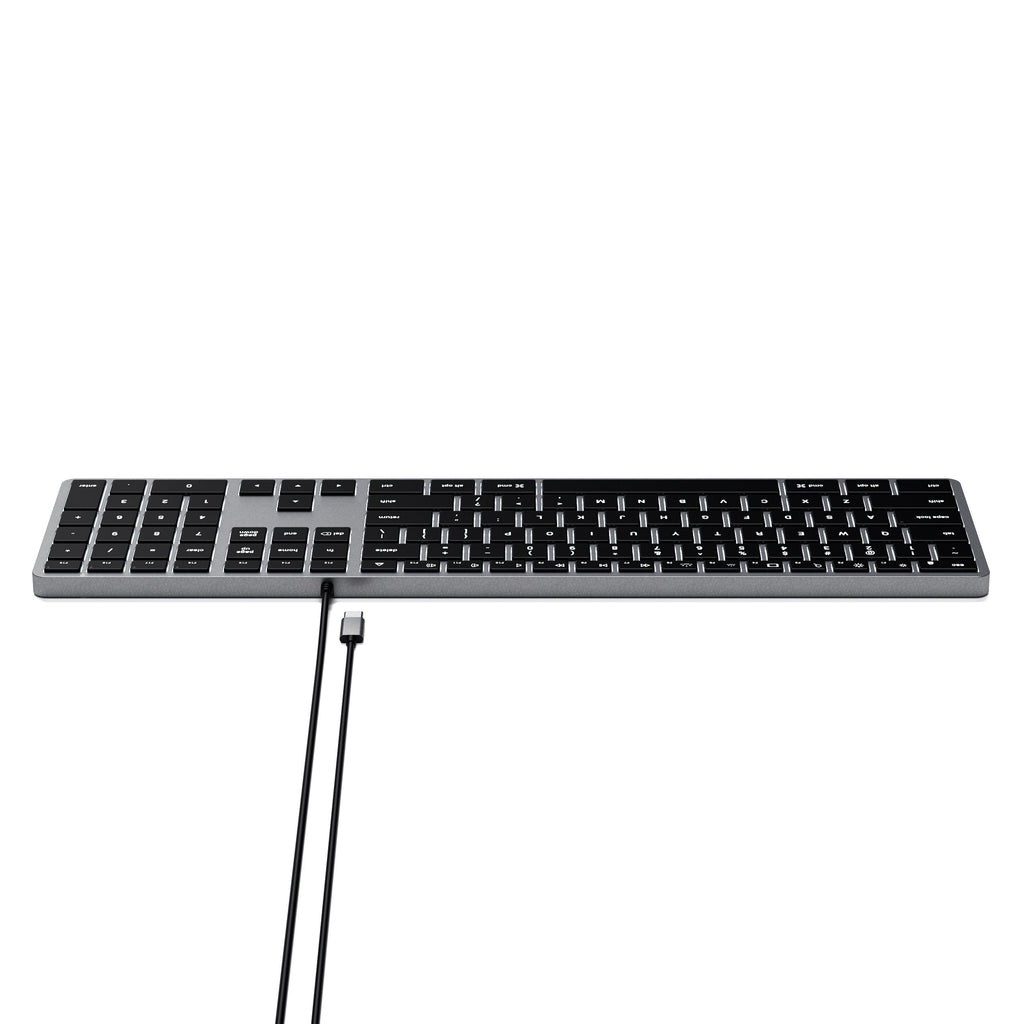 Slim W3 Wired Backlit Keyboard
Your All-in-One Wired Keyboard
Designed with Apple users in mind, the Satechi Slim W3 Wired Backlit Keyboard includes all the features you need, like an extended keyboard layout with a numeric pad, wired USB-C connection, adjustable backlit keys, and MacOS function keys – all with a sleek aluminum finish.
Illuminated Keys
The Slim W3 Wired Keyboard includes backlit keys with three levels of brightness for the perfect amount of light in any setting, plus macOS function hotkeys to easily adjust brightness, volume, pause, play, and more on your connected device.
Hassle-Free Wired Connection
Features built-in USB-C cable for a hassle-free, instant connection – with no extra setup required. Perfect for areas with poor wireless connectivity or when you just need a simple solution, the Slim W3 Wired Backlit Keyboard will quickly become your go-to peripheral.
Total 5 star reviews: 13
Total 4 star reviews: 7
Total 3 star reviews: 3
Total 2 star reviews: 0
Total 1 star reviews: 0
A1

Dependable, slim, works perfectly. Just plug and play after a quick no-brainer two steps calibration asked by macOS.

Highly recommended!

Satechi is king!

Got my keyboard BEFORE expected. Boxed professionally. And it works flawlessly. I'm going to buy direct from Satechi from now on.

Best backlit keyboard

The backlit keyboard is awesome. I love the feel of it.

Very Satisfied

Replaced my Logitech K740 (thanks to my cat). Works fine, I recommend it, and would purchase it again. Excellent replacement for a K740 (with a little refinement mentioned below). USB 2-only Macs need a 2 --> C adapter (discussed below). Again, very happy.

PROS: Actually goes a little brighter, neatly etched key labels (and Mac-specific), integrates perfectly with MacOS, key scissor action feels normal, full-size keyboard, and looks nice too.

CONS: No built-in feet to elevate the rear (must attach included rubber feet instead if desired); a USB 2 port would be useful (for a wired mouse); and the top two rows (functions & numbers) have significant light leaking from beneath the keys (the K740 keys sat deeper, avoiding this). Solved that simply with long strips of black electrical tape (trimmed to about 2mm wide) tucked below (between) the rows. Doesn't hinder the key action, blends in with the keyboard, and completely hides the light leak. Overall satisfaction far out-weighs this inconvenience for me. ALSO, since it's USB-C only, hanging it on a USB 2 Mac will require an adapter (sold separately, but a fair price, good quality, and they remind you in case you need it).

Lisa S.

Verified Buyer

3/26/22

Exactly as described, fast shipping!

Exactly as described, fast shipping!
Reviews Loaded
Reviews Added