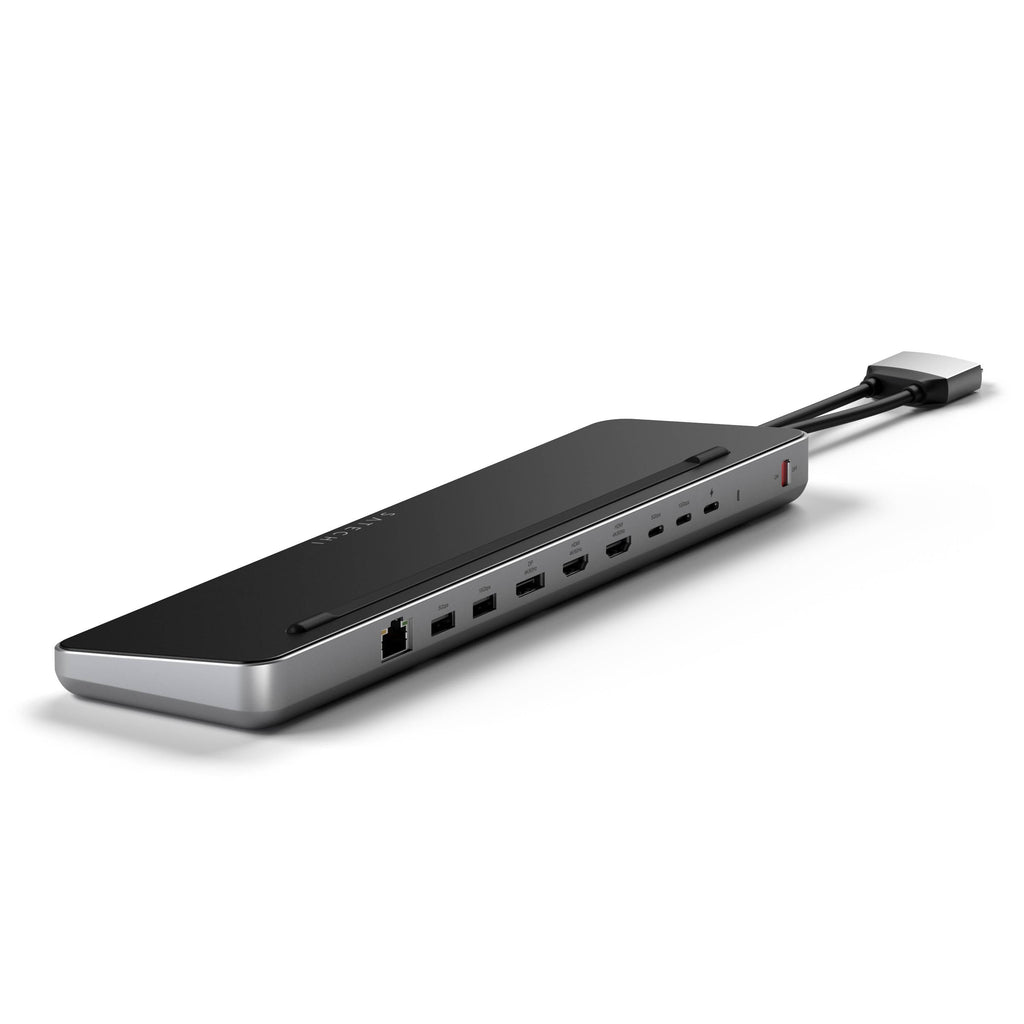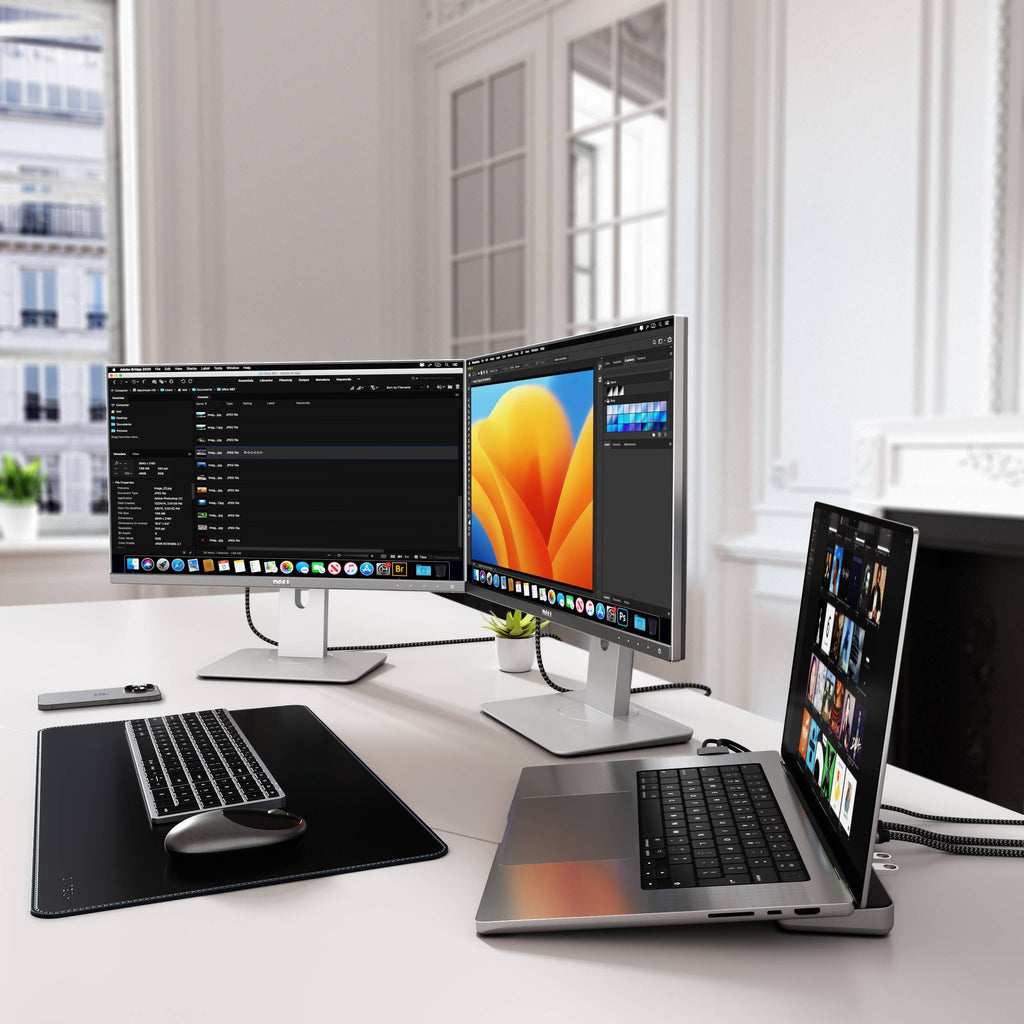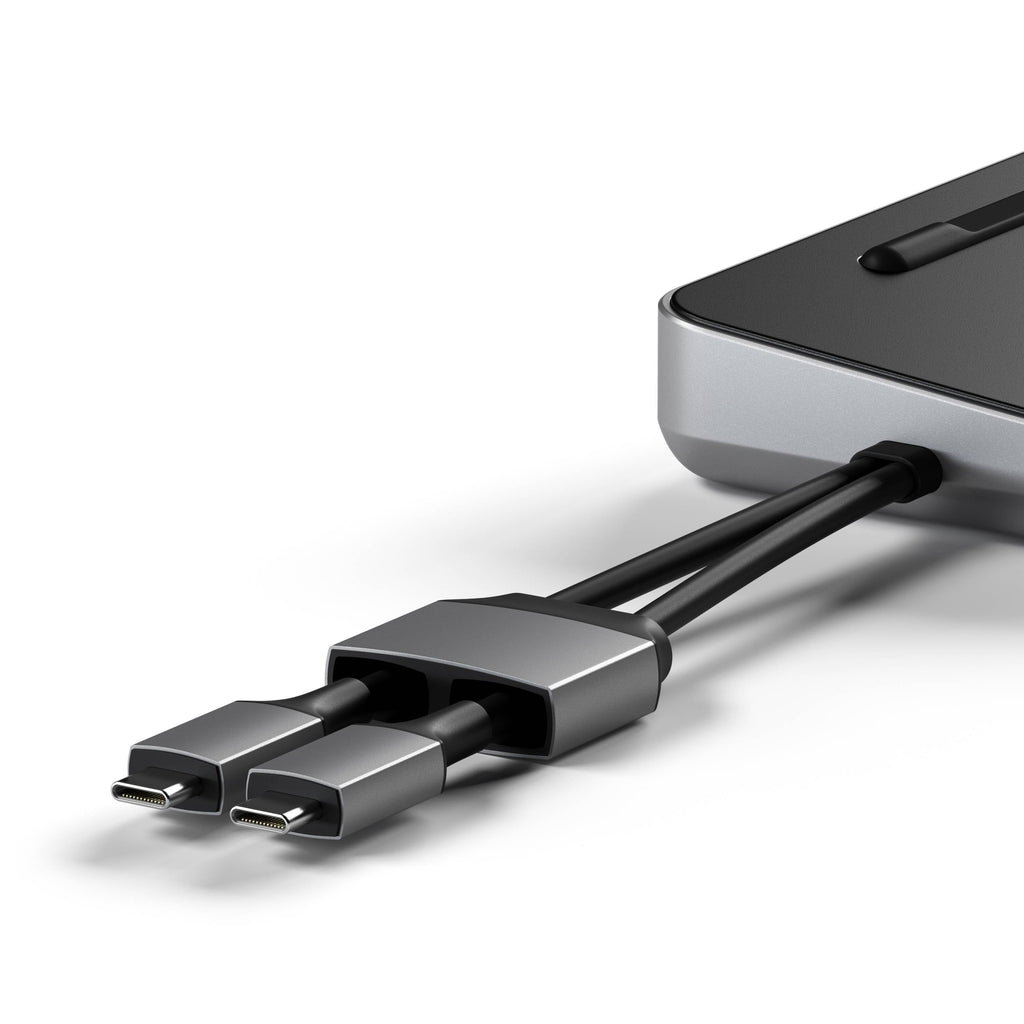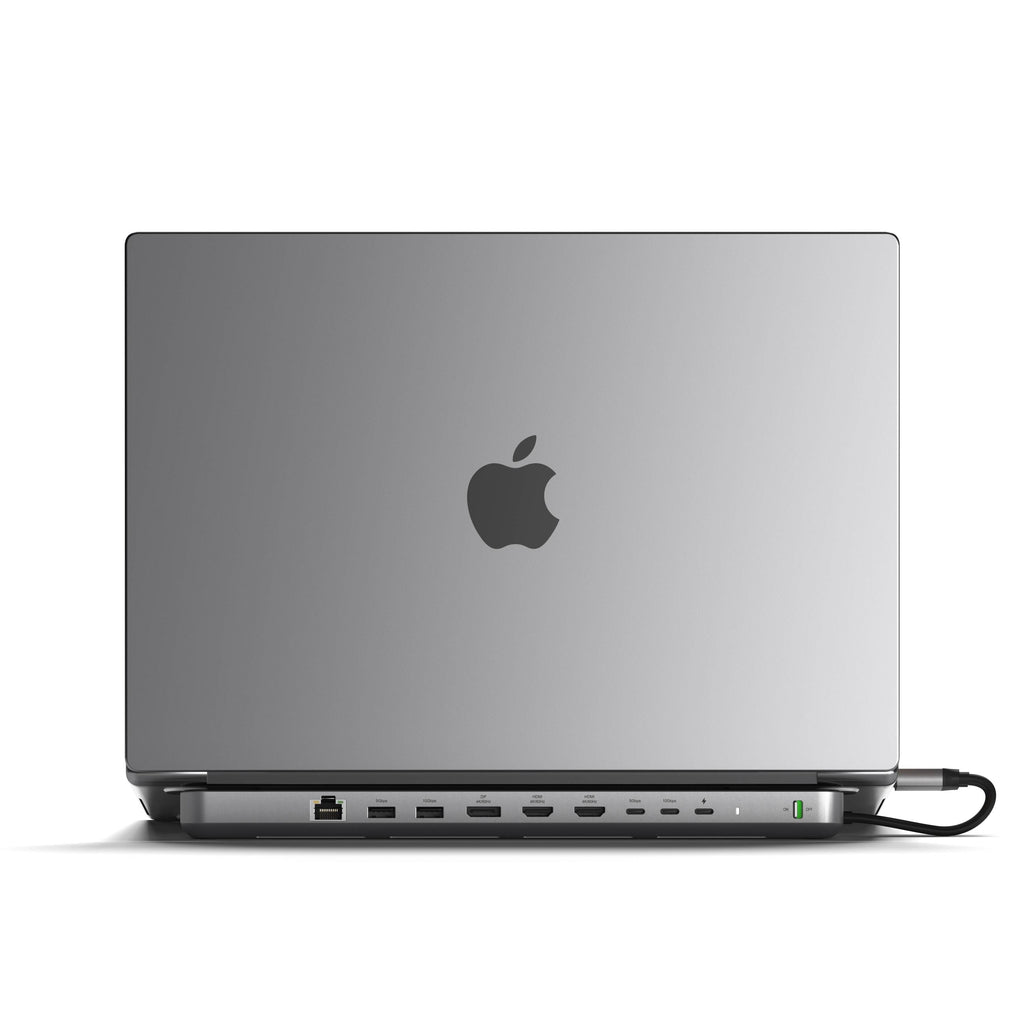 Dual Dock Stand - Docking Station with NVMe SSD Enclosure
EXPAND SCREEN CAPACITY
With 1x DisplayPort and 2x HDMI Ports, you have flexible options for screen expansion at a high resolution of 4K/60Hz. The dual dock allows for up to two external monitors in extended mode, either through two HDMI Ports or through one DisplayPort and one HDMI (must be the two farthest from each other). Mac M1/M2 are limited to one external monitor in extended mode.
MORE STORAGE, FASTER TRANSFERS
Managing data has never been easier with an SSD Enclosure (located on the bottom of the dual dock) that supports both NVMe and SATA SSDs for fast data transfers, backups data, recovery, and external storage. NVMe SSDs support up to 10Gbps transfer speed, while SATA SSDs are limited to 6Gbps. A screw and screwdriver are included with the dual dock for easy SSD installation.
The dual dock also features two USB-C Data Ports at high speeds of 5Gbps and 10Gbps, giving you more options and flexibility to work the way you want.
KEEPING IT COOL
This versatile docking station stands out with its advanced ergonomic design built for a seamless user experience. The dual dock fits effortlessly underneath MacBooks with an elevated angle that provides an inclined view of the display. The elevation allows for heat dissipation thus allowing your device to perform better and more efficiently. The dual dock also includes vents to keep it cool while in heavy use.
Total 5 star reviews: 15
Total 4 star reviews: 4
Total 3 star reviews: 4
Total 2 star reviews: 2
Total 1 star reviews: 1
Love the Dual Stand

I'm in love with this product

J.W. de W.

Verified Buyer

11/16/23

Great Gadget

The Dual Dock Stand is exactly the gadget I was looking for. No longe a bunch of adaption plugs for the Mac Book Air but indeed a neat docking station for all necessary connections to the laptop. And on top of that a convenient solution for backup with Time Machine.

William R.

Verified Buyer

10/2/23

Working as anticipated

Not quite plug-n-play but close. I'm using it with a Dell Inspiron 14 2-in-1. I had to upgrade the power supply when I added the NVMe Samsung 1024 GB drive. With the bigger power supply everything is working as advertised. Carry on. I'm

Very happy with this!

This works exactly as intended! The fact that this has a display port really stands out for me!

Great Docking Solution

This docking solution keeps cables extremely clean and off the desk. All connections are on the back of the dock.

The M.2 disk is the perfect solution as working space for audio and video editing and processing.

Dual 28" monitors work flawlessly with my 16" MacBook Pro using the DisplayLink drivers.
Reviews Loaded
Reviews Added